All advantages at a glance
We work exclusively with the SPARK PRO diode laser by the company formatk.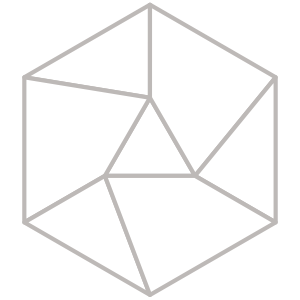 A professional and safe treatment at an affordable price
Through a careful skin and hair analysis before the first treatment and the resulting individual adjustments of the treatment device to your individual needs.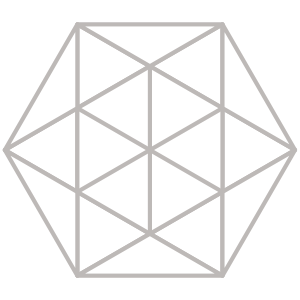 No more ingrown hairs or nasty shaving marks
The ingrown hairs are significantly softer and finer and grow in noticeably less or not at all.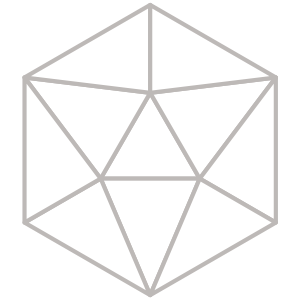 Great and visible results after the 1st treatment
Already after the first treatment a significantly slower hair growth and a noticeable hair reduction can be noticed.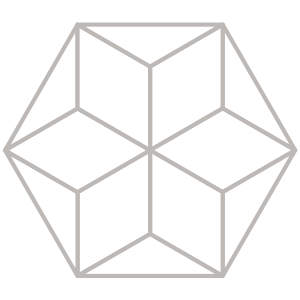 No problems for tanned skins
With this method, permanent hair removal is even possible with little contrast between skin and hair colour.
For me, this is the best long-term method to get rid of annoying body hair. Since I tend to have rather strong and dark body hair I have been looking for an effective and sustainable method for a very long time. Finally I found this studio. The expert advice from the patient and very friendly staff convinced me from the beginning and the effect of the treatment surprised me very positively! Already after the first appointment significantly less hair grew back. Between the first and second treatment I had completely smooth skin for about 3-4 weeks. After currently 6 treatments, it now takes two months until very few hairs grow back. I am more than satisfied with the result so far and very confident to be completely hairless soon. =)
For a long time I was desperate because of some particularly annoying hairs! Shaving only made things worse: rashes, irritated skin, ingrown hairs, etc. By chance I came across the laser method. At first I was a bit skeptical, but after only two treatments the results in many areas were incredibly relieving! I completely forgot what it was like to worry about hair. Before the treatment I had planned in advance when to shave in order to have smooth skin for a few hours. What makes it even better is the relaxed atmosphere and the security you are given. The fear of the pain is taken away very quickly. Due to the competent treatment and care of the staff, you can hardly put yourself in better hands!
After initial skepticism about this rather new alternative of hair removal, I am now completely convinced. Already after the first treatment, I noticed a significant reduction in regrowth. Last summer I enjoyed being hair free without daily shaving! The studio convinces with the competent and friendly staff, which obviously pays particular attention to cleanliness and hygiene.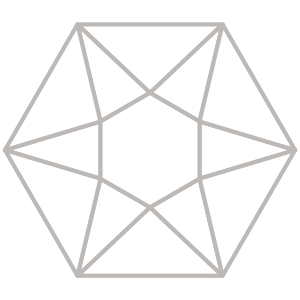 The areas to be treated must be shaved the last time 1-2 days before the treatment so that short hair stubble can be visible.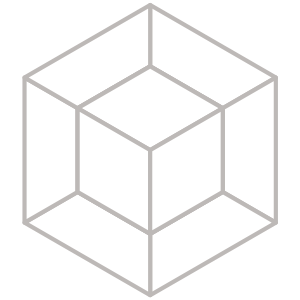 The hair must still have its root to be successfully sclerosed. Avoid waxing, sugaring, depilatory cream, epilating and tweezing, etc. for 6 weeks before the treatment.
Immediately before the treatment, the areas of skin to be treated should be free of oil, creams or other beauty products. A superficial cleansing can  be done in the studio before the treatment.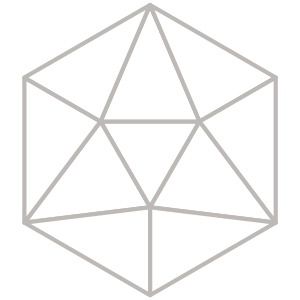 Avoid sunbathing for 2-3 days before the treatment. Reddened skin or skin burned by the sun cannot be treated with the laser and the treatment must be postponed.
First consultation
During your individual first consultation we discuss the procedure of laser hair removal and ensure that the treatment is safe and effective for you.
Treatment
The body area to be treated is cleaned and coated with a cooling ultrasound gel. This gel keeps the skin cool during the treatment and optimizes the gliding of the handpiece over the skin to enable a pleasant treatment.
Protection
Laser safety goggles provided in the studio MUST be worn to protect the eyes. Our clients receive only the highest quality protective glasses from the companies laservision and formatk. After each client, the goggles are cleaned with disinfectant intended for this purpose.
Method
The treatment is performed with the High End SPARK PRO diode laser by the company formatk. It is the best choice when it comes to efficient and permanent hair removal. Read more about the procedure under Theory & Technique.
After the treatment
After the treatment, everyday life can be continued without problems. Desirable indications such as possible perifollicular (surrounding the hair) edema (water retention) or erythema (redness) usually disappear after a few minutes to 2-3 days.
Sun
Sunbathing and solarium visits should be avoided 2-3 days after the treatment to avoid possible skin irritations.
After 10-14 days the hair sclerosed at the root falls out.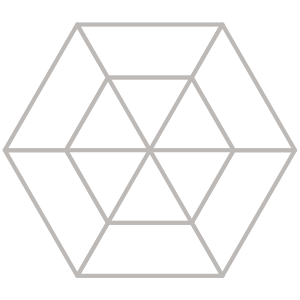 There shouldn't be noticeable hair growth for 1-2 weeks and no shaving should be necessary during this time.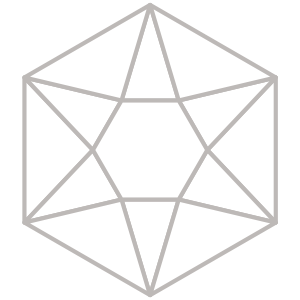 Once the usual hair growth has returned it is time for the next treatment. Depending on the treated area this is between 4-12 weeks.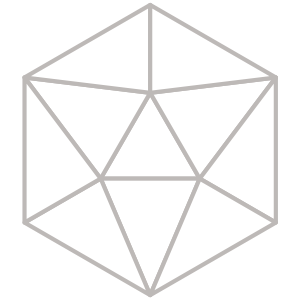 A diode laser is the best choice when it comes to permanent and efficient hair removal from thick black to dark blond hair.
The aim of epilation with light is to damage the hair papilla and its nutrient supply so that it permanently stops the hair growth. At 60°-70° C the hair root's protein structures are denatured and the follicle's finest supply channels (cappilaries) as well as the cells responsible for hair growth (stem cells) are destroyed.
Light of 400 to 1000 nm wavelength permeates the skin. Only color pigments (melanin and hemoglobin) absorb the light energy of these wavelengths and convert it into heat (selective photothermolysis). Melanin is formed in the hair follicle and is concentrated there. Therefore, it is possible to selectively heat the hair follicle with a very short but high-energy light pulse without affecting the surrounding skin tissue.
A treatment with IPL (especially IPL SHR), IPL home devices and other low power diodes can be problematic because the hair follicle is often not completely heated and therefore not destroyed, but only damaged. Sometimes the follicle regenerates completely or becomes only weaker. As a result, after some time the hair grows back normally, thinner or lighter.
The SPARK PRO diode laser by the company formatk is one of the most powerful lasers for permanent hair removal. The laser is clinically tested, has the highest level of certifications (FDA approval, Medical CE) and meets all the important criteria for an effective and safe treatment. You can rely on science and clinically proven results.
The light pulse technology on which laser epilation is based depends on your own hair growth cycle.
This growth cycle is divided into three phases which are always repeated. Only hairs in the active growth phase can be sclerosed and thereby destroyed in the long term. The hair cycle is asynchronous, which means that only about 15-20% of the hairs are in the desired active growth phase at the same time.
Hairs that are in the transitional or resting phase cannot be destroyed. This is why the treatment is repeated several times. On average, 6-10 treatments can be expected at intervals of about 4-12 weeks. The more often an area is treated, the longer the intervals between the treatments.
100% hair removal can never be guaranteed or promised. Individual hairs will always remain, no matter which treatment method you undergo. However, these hairs should hardly bother you, as they are usually very thin and light.
Hair removal of light hair with light epilation (light pulse technology such as diode laser and IPL) is always a very delicate matter. Since light hair lacks melanin (the pigment), less heat is generated in the follicle and therefore it is rarely destroyed, but only damaged. Lighter hair is usually treated more successfully with IPL. However, it is important to know that a strong IPL device is necessary to achieve good results.
Another method of hair removal for light hair is needle epilation. This treatment is very costly, takes a long time, has more side effects and is hard to get, because very few studios or doctors specialize in it.
It is recommended to have a consultation to find out which of the two light pulse methods is the best for you (for light hair, IPL is more suitable). If desired, a first session can always be booked. If, however, after this session there are no visible results, you should rather save the money.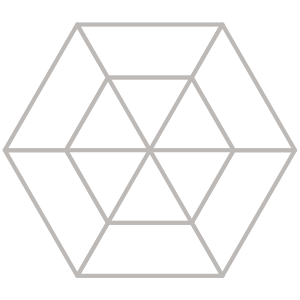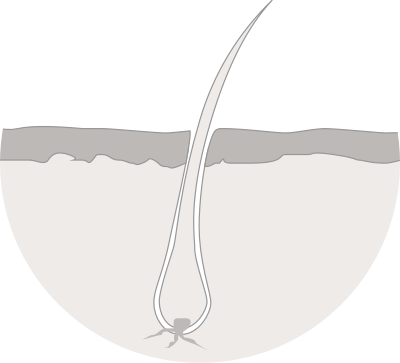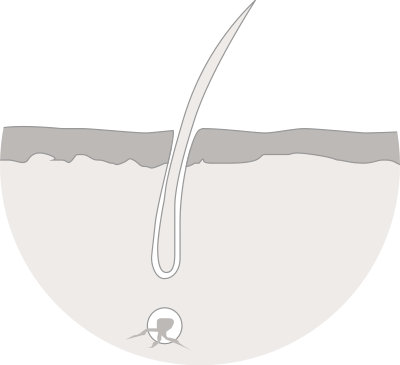 In general, one speaks of long-term and permanent hair removal. "Long-term" refers to a certain period of time, while "permanent" should leave you hairless. This is important to know because after a successful treatment, so-called "sleeper hairs" can always come back. Everyone has these kinds of hairs and their growth can be activated at any time by the hormonal cycle, which is related to the hair cycle. In case of a hormonal change it is normal that hairs can come back again. In order to get rid of these hairs as well, one should expect 1-2 follow-up treatments per year to maintain the desired result.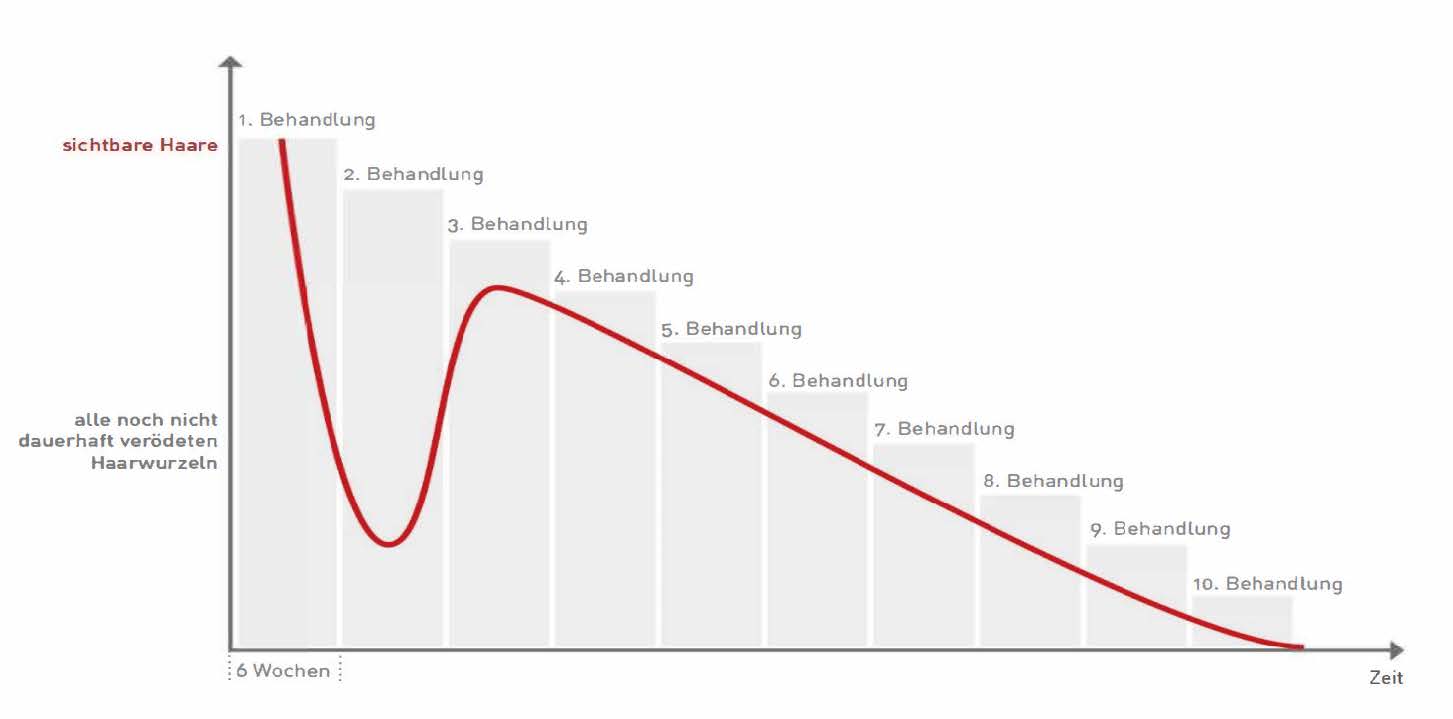 Herpes
Epilepsy
Cancer
Sun allergy
Bleeding disorders
Hormonal imbalance
Pigmentanolamia (e.g. vitiligo)
Irritated or sunburned skin
Extremely light and sun sensitive skin
Pregnancy (up to 3 months after childbirth)
Intake of medications that increase photosensitivity such as: some antibiotics, neuroleptics or herbal medication such as St. John's wort
Diabetes
Bleeding tendency
Cardiac pacemaker
Infectious diseases
Anorexia/bulimia
Neurodermatitis, psoriasis
Hirsutism (abnormal hair growth)
Woman
| | |
| --- | --- |
| Area | Price per Treatment |
| Free consultation | €0.- |
| Face | €89.- |
| Face with neck | €99.- |
| Forehead/hairline |  €45.- |
| Between the eyebrows | €45.- |
| Upper lip | €45.- |
| Cheeks | €45.- |
| Sideburns | €45.- |
| Chin with neck line | €45.- |
| Neck | €45.- |
| Décolleté | €79.- |
| Armpits | €79.- |
| Nipples | €45.- |
| Breast | €79.- |
| Belly | €79.- |
| Upper arms without elbow | €99- |
| Forearms with elbow incl. hands & fingers | €99.- |
| Hands & fingers | €45.- |
| Arms complete incl. hands & fingers | €158.- |
| Way to happiness = belly linie | €45.- |
| Bikini zone | €89.- |
| Private area incl. bikini zone and anal area if desired | €99.- |
| Anal area | €45.- |
| Butt cheeks | €79.- |
| Butt complete (butt cheeks incl. anal area) | €99.- |
| Thighs without knees | €119.- |
| Lower legs with knees incl. toes | €119.- |
| Legs complete incl. toes | €229.- |
| Lash Lifting | €55.- |
| Lash Lifting + dye lashes | €60.– |
Man
| | |
| --- | --- |
| Area | Price per Treatment |
| Free Consultation | €0.- |
| Face | €99.- |
| Face with neck | €109.- |
| Forehead/hairline | €55.- |
| Between the eyebrows | €55.- |
| Beard line | €55.- |
| Sideburns | €55.- |
| Neck | €55.- |
| Shoulders | €89.- |
| Armpits | €89.- |
| Breast | €119.- |
| Belly | €119.- |
| Upper arms without elbow | €109.- |
| Forearms with elbow incl. hands & fingers | €109.- |
| Hands & fingers | €55.- |
| Arms complete incl. hands & fingers | €178.- |
| Back | €229.- |
| Way to happiness = belly line | €55.- |
| Private area incl. bikini zone and anal area if desired | €109.- |
| Anal area | €55.- |
| Butt cheeks | €99.- |
| Butt complete (butt cheeks incl. anal area) | €129.- |
| Thighs without knees | €129.- |
| Lower legs with knees incl. toes | €129.- |
| Legs complete incl. toes | €238.- |
Set offer
Armpits
Bikini zone
Lower legs with knee incl. toes
239€
Price per treatment

instead of 287€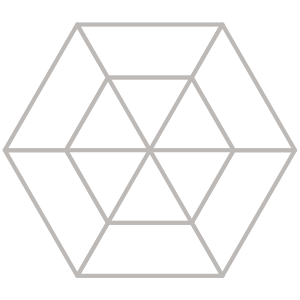 Set offer
Armpits
Private area incl. bikini zone and anal area
Lower legs with knees incl. toes
249€
Price per treatment

instead of 297€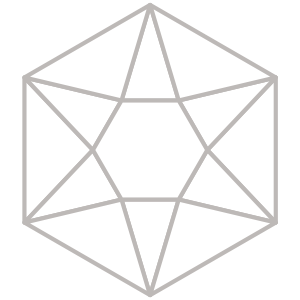 Set offer
Neck
Shoulders
Back
299€
Price per treatment

instead of 373€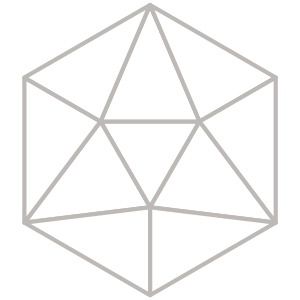 Lash Lifting, also known as eyelash lifting, is a more natural alternative to eyelash extensions or the constant use of mascara.
Using the method of lash lifting, the eyelashes are bent up, fixed in this position and then coloured, making the eyelashes look considerably longer. The lashes remain curled for 4 – 8 weeks. The exact duration of this effect depends, of course, on your own eyelash growth and the current hair cycle phase of the eyelashes.
Lash Lifting is suitable for everyone who wants optimal eyelash curl without artificial extensions, the use of an eyelash curler or mascara.
Before the lash lifting treatment, the desired and optimal lash curl is discussed, which is then obtained by different sizes of silicone pads (the shaper). With the help of these pads and the related products with lash lifting, the lashes are curved upwards. This shaping makes the eyelashes look longer.
By dyeing the eyelashes, the lifting effect is even more visible, which is why eyelash dyeing is also recommended during a lash lifting treatment. With a subsequent lamination (a keratin and color booster), the eyelash structure is revitalized. This treatment makes the eyelashes strong and shiny.
Dauer: 1h
Lash Lifting                                                                     55€
Lash Lifting + dye Lashes                                       60€
Contact &
General Terms and Conditions
Dear clients and prospective customer,    
I am very pleased that you are interested in permanent hair removal with photoepilation (light pulse technology) or a lash lift at the feMale beauty studio in Graz.
In this studio we work exclusively with the SPARK PRO diode laser by the company formatk.
Appointments only via the book appointment button here,
an email at office@female-beauty.at or
a whatsapp message at 0677/62529589
Opening hours:
Monday 09:30-20:00
Tuesday 09:30-20:00
Wednesday 9:30-20:00
Thursday 9:30-20:00
Friday 9:30-20:00
The first free consultation can be arranged in advance or it can be combined with the first treatment.
As determinded by the government, evidence of a low epidemiological risk (one of the 3G's) must be available for presentation at the appointment.
‼️Without one of the 3G's the appointment cannot be carried out and here the company terms and conditions of not canceling an appointment in time are then valid.‼️
Furthermore the FFP2 masks are mandatory in our studio.😷
Likewise, it is requested to disinfect your hands with the provided disinfectant immediately after entering. In order to minimize the number of people in the studio at the same time, we ask all customers to come to the studio as punctually as possible and not significantly before the appointment. Max. 5 minutes before the appointment and also not too late, from 7 minutes late the appointment can not be fully carried out, but must be fully charged.
In case of good weather it is requested to spend possible waiting time until the appointment in front of the studio outside and to enter at the arranged time. In case of rain, you can of course wait in the waiting area of the studio in case of emergency.!!
It is requested to cancel the appointment in time (at least 24 hours before the appointment), otherwise 50€ will be charged. (Except if a medical certificate is presented).
Best wishes,
the team from feMale beauty in Graz✨